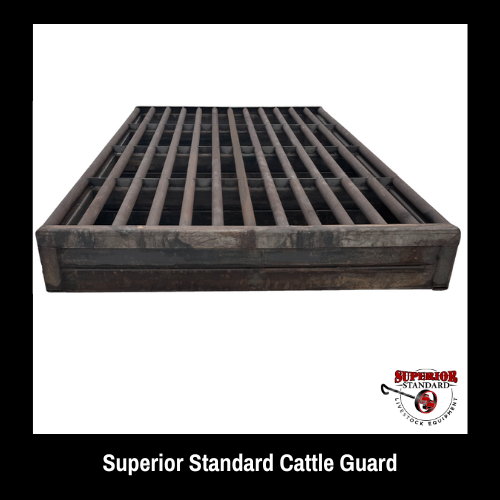 Superior Standard Cattle Guard
Description
Superior Standard Cattle Guards provide multiple advantages in livestock management. Placed across roads or driveways, it prevents livestock from crossing while allowing vehicles to pass freely. Cattle guards save time and effort, eliminating the need to constantly open and close gates. Overall, cattle guards streamline operations and promote efficient land use.
Options
12′ x 8′
16′ x 8′
20′ x 8′
Custom builds available*
Need A Person?
Speak to our expert sales team
Monday-Friday 8-5 CST
Need Help?
Skip the guess work and get a customized quote for your project from our Superior team